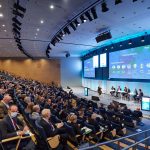 Save the Date – October 12-13
Unlock the future of internal auditing! Join us at the upcoming conference as we dive into the crystal ball of possibilities and empower auditors to predict and shape tomorrow's success. Don't miss this enchanting opportunity to become the fortune teller of your organization and uncover the secrets to unlocking greater value. Save the date for an extraordinary journey on October 12-13 and discover your destiny as an internal auditors' fortune teller.
Dr. Klaus Gressenbauer
Dr. Klaus Gressenbauer is a highly qualified individual with a PhD in Political Science. With nearly two decades of expertise in internal auditing, he possesses extensive experience in the field. Dr. Gressenbauer previously served as the Chief Audit Executive at the European Central Bank. Presently, Dr. Gressenbauer is actively involved in several prestigious roles in European institutions. Moreover, he holds the position of an independent Board member at Acba bank. With his diverse background and multifaceted involvement in prominent institutions, Dr. Gressenbauer brings a Wealth of  expertise and knowledge to the conference.
Mr. Robert Cornelisse
Mr. Robert Cornelisse works in the financial sector since 1980 including management and internal audit functions. Since 1991, Mr. Cornelisse also works as an independent internal auditing consultant and as provider of training courses in that field. He has worked as CAE at the Netherlands Authority for the Financial Markets. His primary focus is on operational and IT auditing, while he is also skilled as forensic auditor. He provides extensive support in the field of auditing, primarily to Internal Audit Functions in several countries such as Armenia, Bosnia and Herzegovina, Moldova, Ukraine, Russian Federation, Romania, Serbia, Macedonia, Latvia, Slovenia, Czech and Aruba. He is also involved in international audit training programs.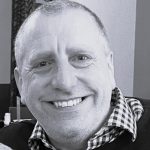 Mr. John Chesshire, FCIIA, QIAL, CMIIA, CRMA, CIA, CISA
Mr. Chesshire has over 24 years' experience working in the internal audit, risk management, business improvement and governance fields. He is an Independent Internal Audit Committee Chair, has been Chief Assurance Officer for the States of Guernsey and runs his own training company. He has delivered training courses and seminars to twelve Institutes of Internal Auditors across the world and his recent clients include UK-listed companies, banks, multinationals, central and local government, law enforcement, international charities, professional services companies, NATO, the OECD, and UN Agencies.
Mr. Christopher Cooke
Mr. Christopher Cooke is recognized for his change management and trouble-shooting capabilities, quality assurance, training, coaching, facilitation, mentoring, general and project management abilities. He maintains a theoretically informed, dynamic, pioneering, and practical focus across all aspects of his professional and personal activities. He is recognized internationally for his specialism in Integral Theory and Practice and is a regular public speaker. His multi-sector change management experience includes Water, Oil and Gas, Agriculture, Energy, Healthcare, Manufacturing, Local Authorities and Regional Development, Investment Management, Education, The Churches, Spiritual Communities, Politics, Law Enforcement, Anti-terrorism, Military, Industrial, Leadership Development, Sports, Transport, Music, Beauty, Wellness and Wellbeing.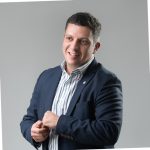 Mr. Vahagn Ghazaryan
With a profound track record spanning over 13 years in the Armenian business market, Mr. Vahagn Ghazaryan is a professional renowned for his exceptional sales acumen and strategic leadership. Armed with a diverse educational background, including an MBA from AUA, expertise in the insurance business from ASUE, and a strong foundation in economics from YSU, Mr. Ghazaryan has consistently demonstrated his commitment to driving growth and success in the corporate world. Throughout his career, Mr. Ghazaryan has held key positions across various sectors. Notably, he served as the Advisor CEO on Sales and Methodology at INGO ARMENIA Insurance CJSC, Executive Director at the Althealth Foundation, Branch Director at INGO ARMENIA Insurance CJSC. As the Founder and CEO of Stamina Sales Outsourcing Company, Mr. Chazaryan continues to spearhead initiatives that redefine sales excellence and corporate strategy in the Armenian business landscape.
Venue of the Conference – Best Western Plus Congress Hotel
Venue of the Gala Dinner – Lanj Restaurant
Members – 60,000 AMD
Non-members – 90,000 AMD